Miss Hybrid Nipple Clamps Stockings And Suspenders HQ Photo Set And 4K UltraHD Video
Miss Hybrid nipple clamps and rock hard nipples.
Dare Miss Hybrid enter the mans sacred domain the garage? Yes of course she does. Wearing the sexiest ever high viz vest that struggles to contain her magnificent bust and leather ankle boots Miss Hybrid sets about a tool inspection in the workshop. As she slowly unzips her top to reveal a stunning pink see through top, rock hard nipples poking through the holes she reaches for her industrial grade nipple clamps. Trousers down revealing beautiful open crotch panties and sexy stockings and suspenders Miss Hybrid fixes the nipple clamps in place and attaches her electrical control box for a little more stimulation.
Please click the sample photo below to see a sample thumb gallery of photos taken from the high quality, super size, uncensored and hard core photo set available inside misshybrid.com.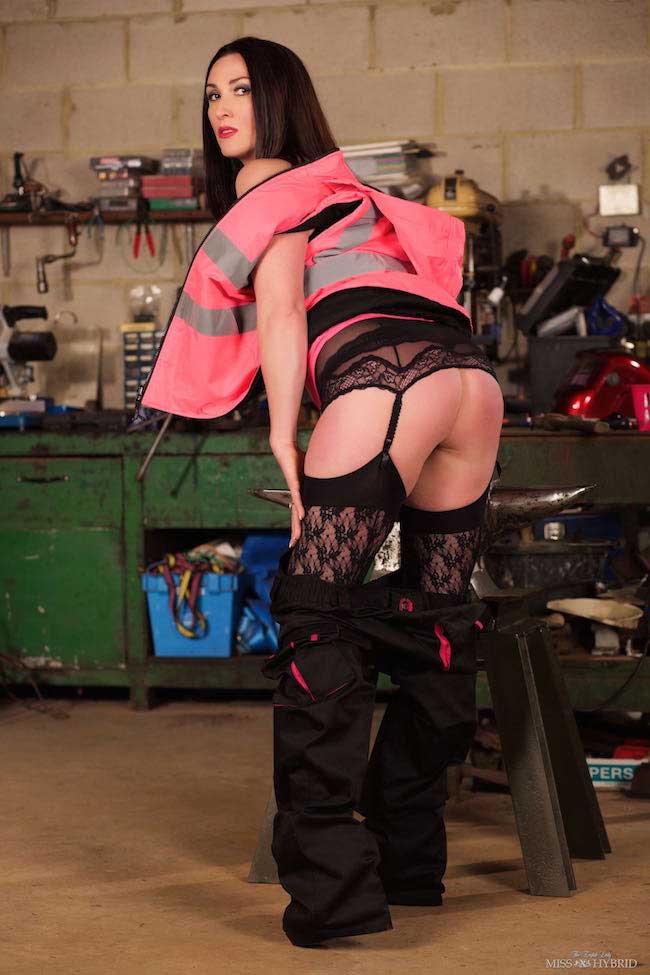 To see the complete uncensored and hard core, high quality, super size photo set and the coming very soon 4K UltraHD film please click here to visit misshybrid.com.
And to keep bang up to date with all the gongs on and comings off at the Manor please click here to visit misshybridblog.com.