Easy access jodhpurs and leather thigh boots.
Easy access jodhpurs, leather thigh boots and gloves. Mistress will race you to the finish. Leg cocked and masturbating like crazy. Can you keep up and satisfy Miss Hybrid's urges? Sheer panties, Magic Wand and red and black leather gloves super hot in the stables.
Please click the sample pics below to see a thumb gallery and write up from the full uncensored set available inside misshybrid.com.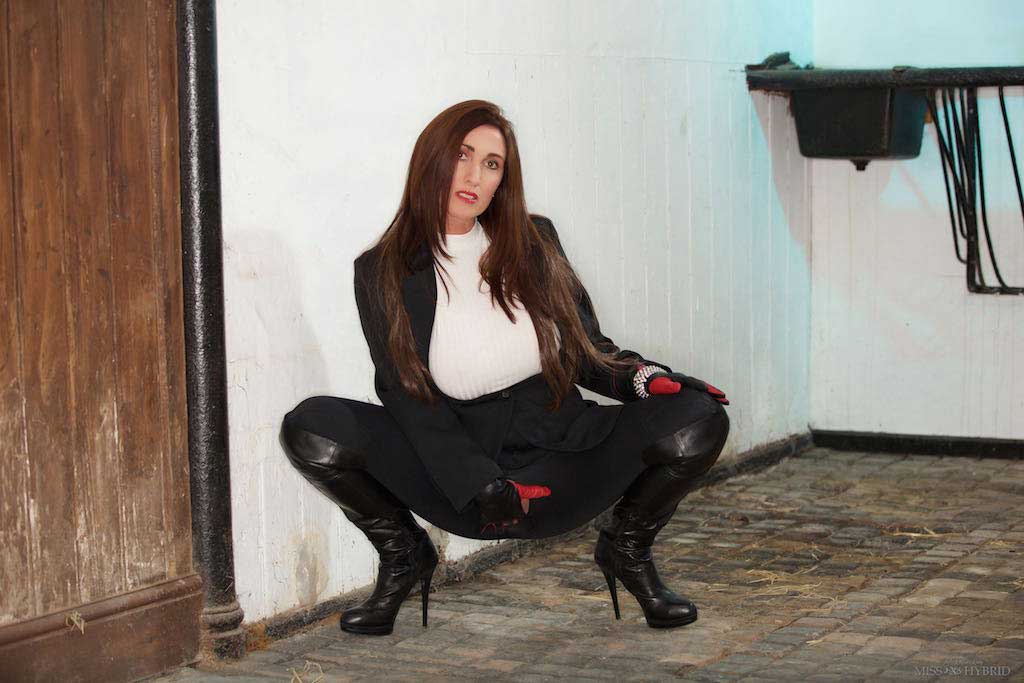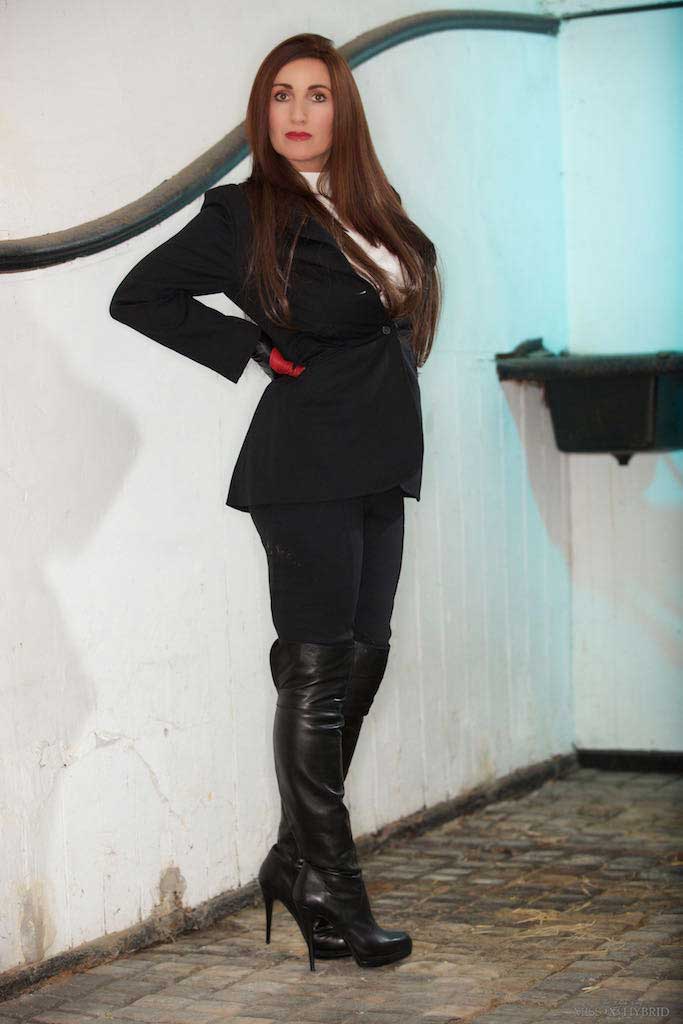 Please click here to see the stunning high quality, super size uncensored update available inside misshybrid.com.