Miss Hybrid Free Video Preview 4K UltraHD
Miss Hybrid free video preview 4K YouTube friendly.
With an assortment of new attachments to accompany the new Sybian Miss Hybrid is in the mood for a test run. Not all of the new attachments are insertable and the attachment in question "the Orb" is designed for clitoral orgasms. The Sybian quiet and powerful, throbs so hard placed upon the Bechstein Grand piano for added resonance, it is a bit like riding her Harley Davidson. Miss Hybrid straddles the Sybian with her pantyhose covered pussy rubbing against the orb before she rips an easy access hole spreads her pierced pussy lips and vibrates her clit against the new attachment. The YouTube friendly preview is a little shorter than planned due to a spot of flashing in Miss Hybrid's low cut cleavage revealing dress!
Please watch the Miss Hybrid free YouTube friendly preview and feel free to like and follow Miss Hybrids YouTube channel here https://www.youtube.com/user/MissHybridXXX
Please click the photo below to see the full uncensored and hard core high quality super size photo set and accompanying 4K UltraHD video inside misshybrid.com.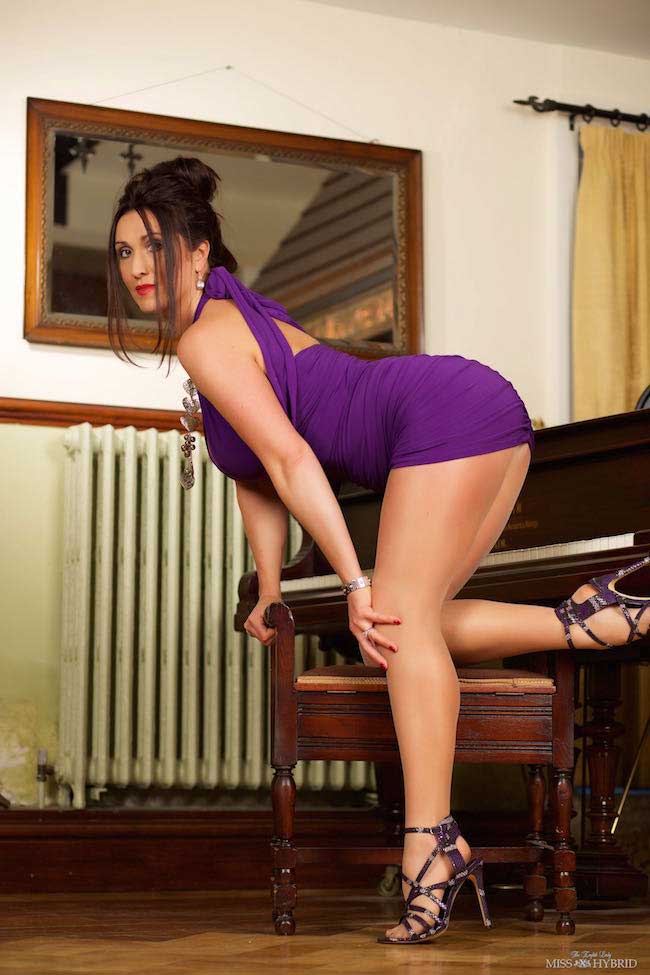 To see the complete uncensored and hard core HQ super size photo set, accompanying 4K UltraHD video and all of Miss Hybrid's sexy, kinky fetish videos and photos please click here to visit misshybrid.com.
And to keep up with all the goings on and comings off at the Manor please click here to visit misshybridblog.com.