Miss Hybrid Anal On The Castle Wench Table 4K Video
Miss Hybrid anal fucking.
Miss Hybrid in ripped pantyhose with leather skirt and leather thigh boots. Sometimes you just want to get straight down to the fucking and Miss Hybrid is in one of those very moods in this brand new 4K Ultra HD video update. No candles or romantic bedroom setting. Just instant gratification on the castle wench table. Miss Hybrid tears open her fishnet pantyhose and fucks herself there and then ramming the orange dildo up her arse and rubbing her clit with the Hitachi Magic Wand. Miss Hybrid loves fucking on the wench table, wondering how many ladies have been fucked on it before and if the like it up the arse as much as she does.
Please click the sample screen caps below to visit misshybrid.com for the full uncensored and hard core Miss Hybrid Anal In Thigh Boots 4K Ultra HD video and HQ photo update.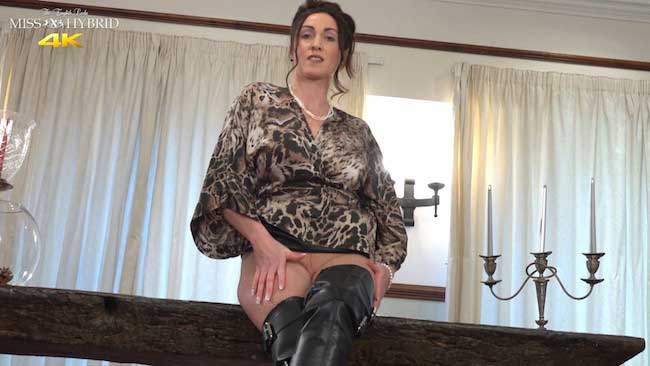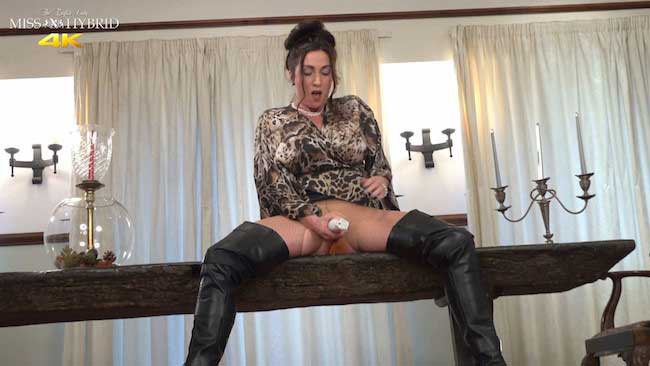 To see the complete uncensored, hard core 4K, Ultra HD video, high quality photo set and all of Miss Hybrid's HD videos and photos please click here to visit misshybrid.com.
And to keep bang up to date with all the goings on and comings off at the Manor please click here to visit misshybridblog.com.