Miss Hybrid Erotica Stockings And Stilettos HQ Photo Update
Miss Hybrid erotica and sexy lingerie.
Those of you who know Miss Hybrid will already be aware of her love of erotica. Miss Hybrid loves to read as well as write all kinds of fictional and true erotic stories. Members of Miss Hybrid's site will no doubt have read the contemporaneously written and superbly illustrated diaries. Detailing Miss Hybrid's sexual exploration, from her late teens onwards. Miss Hybrid has a vast collection of  encyclopedias, sexual novels and general erotica that she keeps on her balcony bookcase. Read from above so she can ensure that all the day to day tasks around the Manor are being carried out.
Please click the sample photo below to see a sample thumb gallery taken from the full and uncensored, hard core photo set available inside misshybrid.com.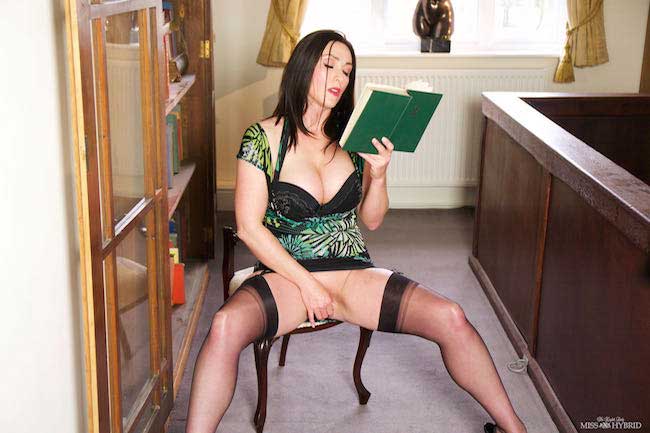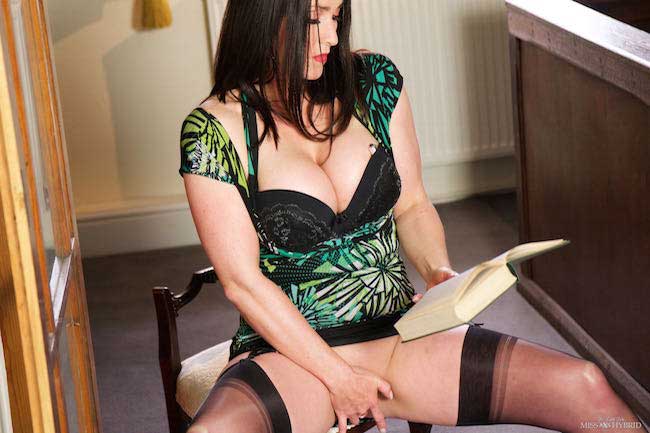 To see the full uncensored and hard core high quality super size photo set and all of Miss Hybrid's 4K UltraHD videos and HQ photos please click here to visit misshybrid.com.
And to keep bang up to date with all the goings on and comings off at the Manor please click here to visit misshybridblog.com.