Miss Hybrid outdoors nylons and huge cleavage.
Miss Hybrid takes a sip from her new favourite drink, it is called Vin Ho Verde. The wine is best served chilled and the bottle warmed. Meanwhile Relaxing on the sunbed Miss Hybrid hears something moving behind her. At last, could it be The Phantom Panty Pilferer finally been caught? He sure has, and he now has to wait on his mistress, bottle and hand!
Please click the sample photos below to see the full uncensored set available inside misshybrid.com.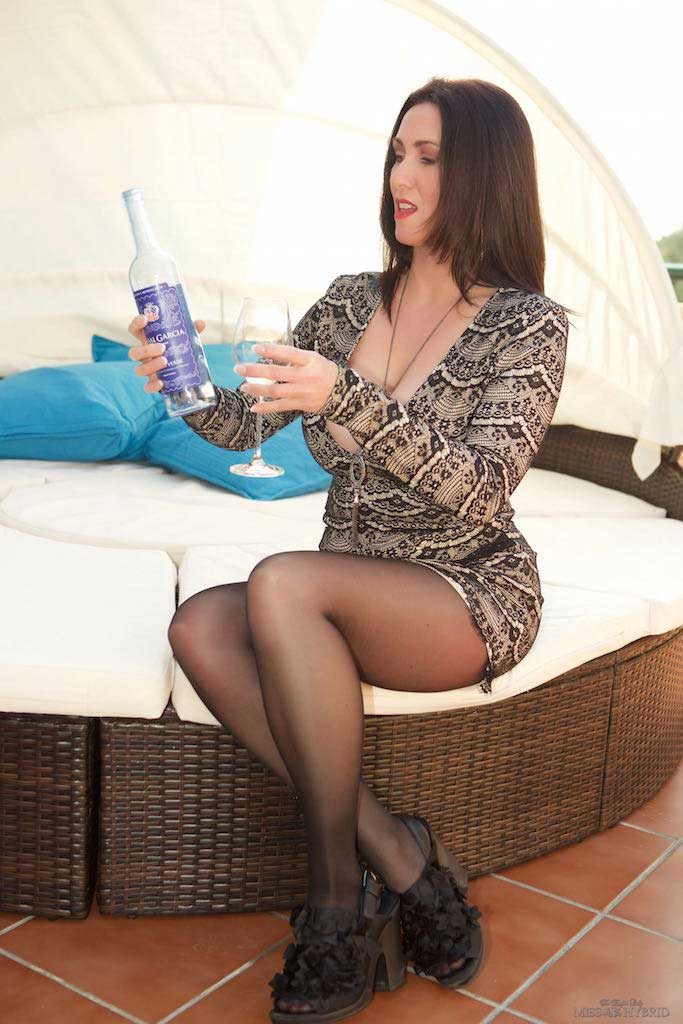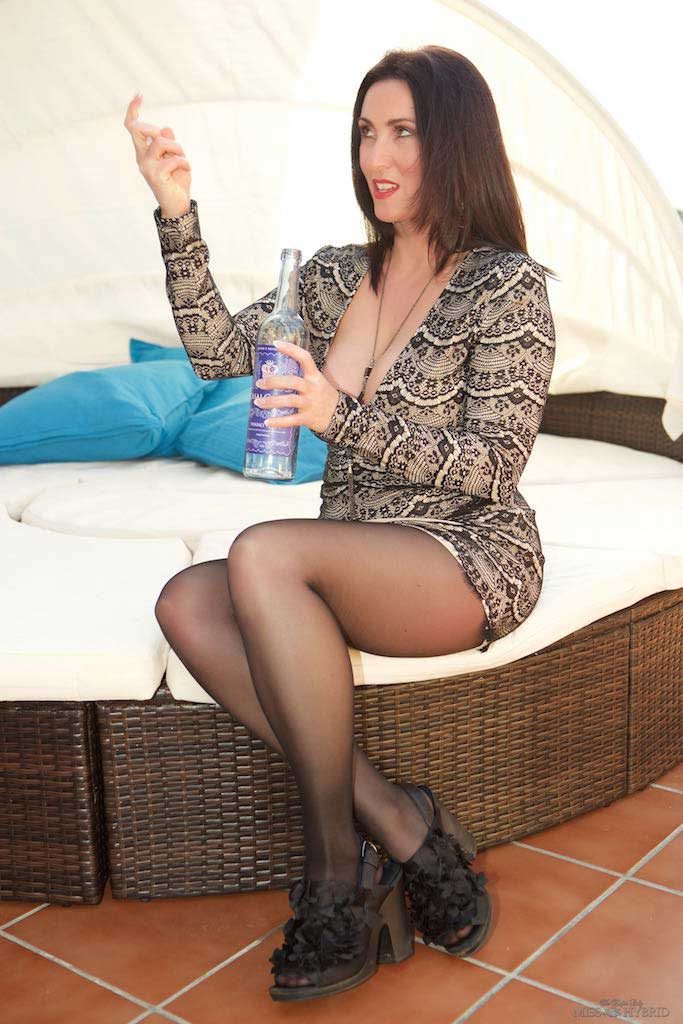 To see the full high quality, super size photo set please click here to visit misshybrid.com.